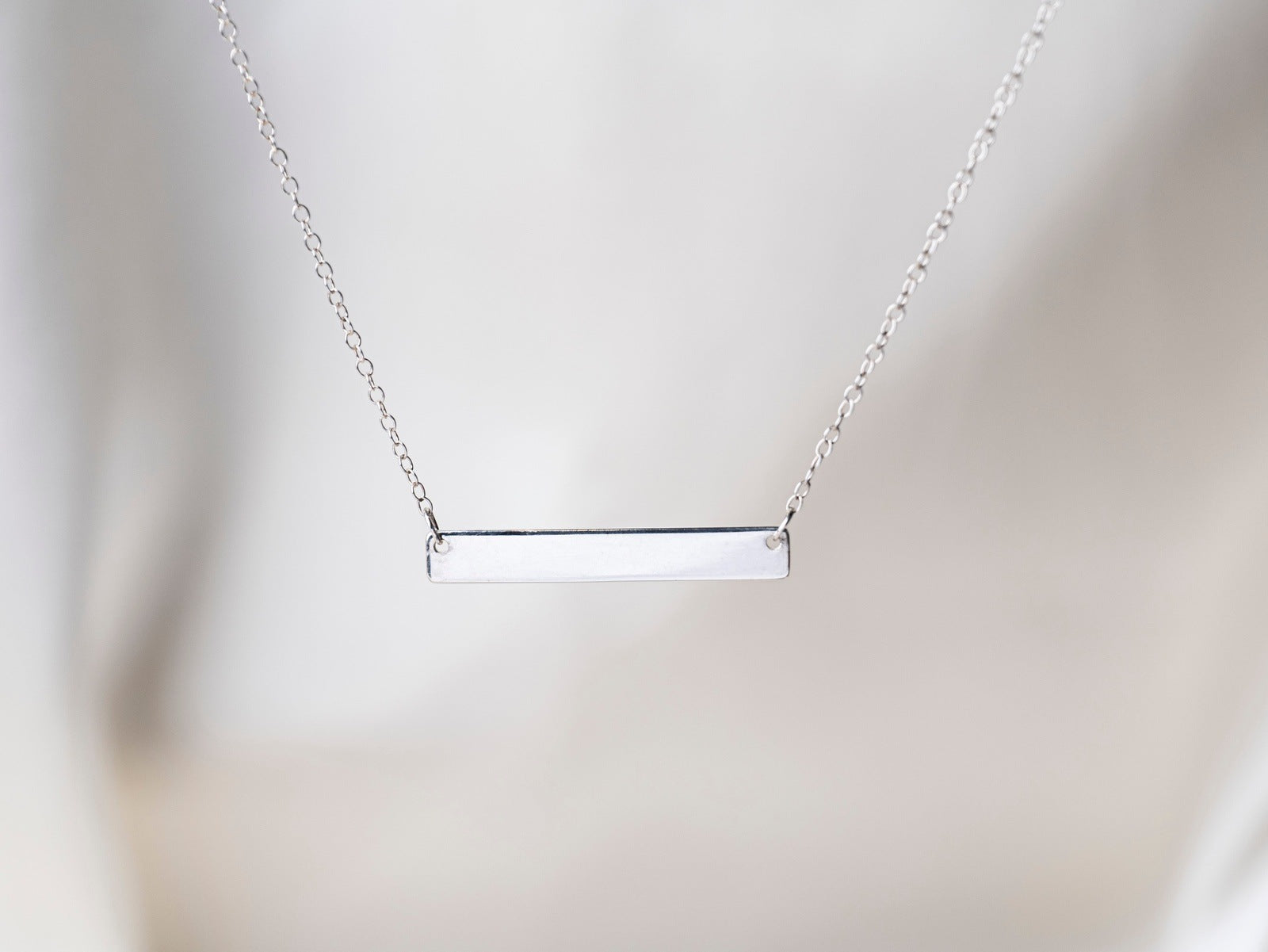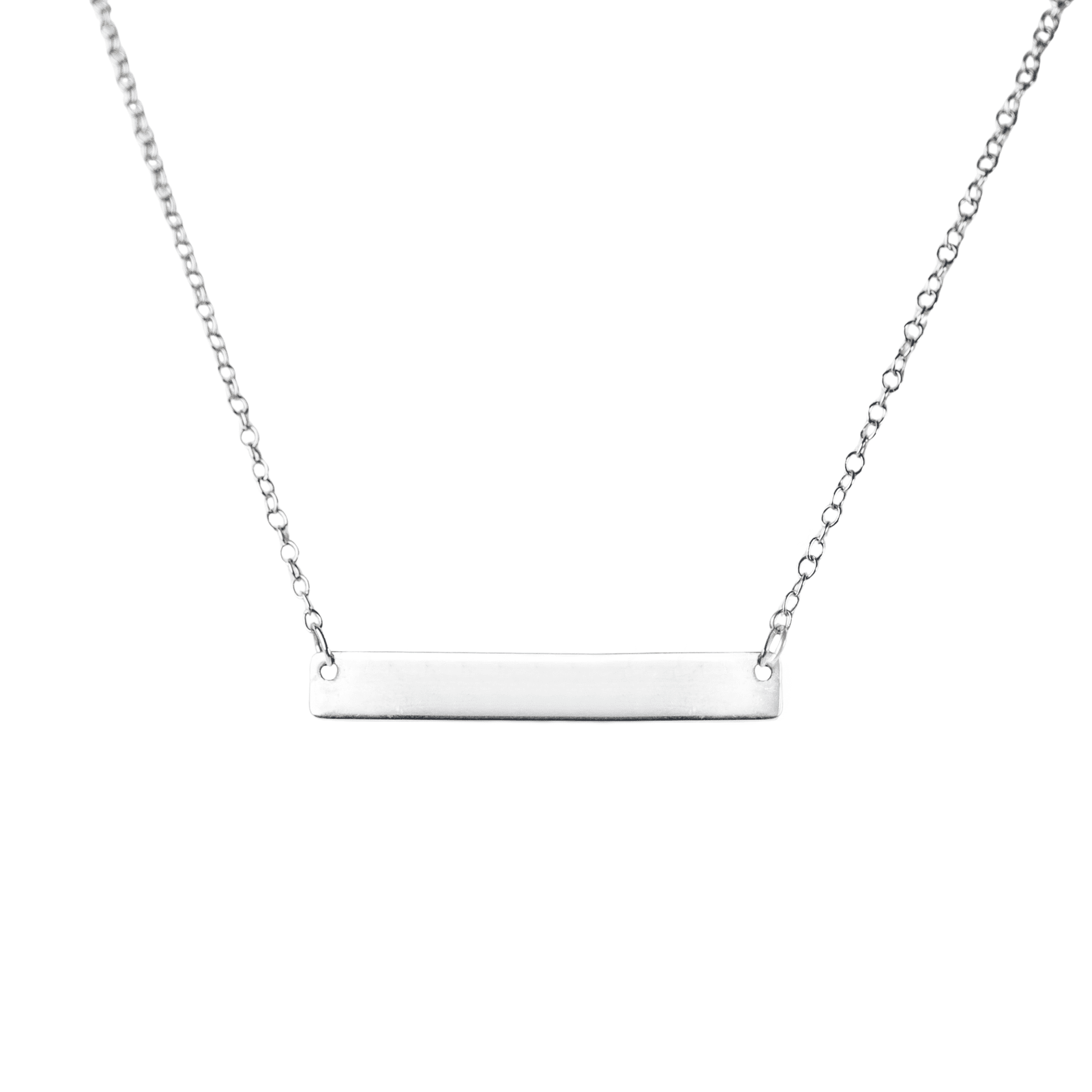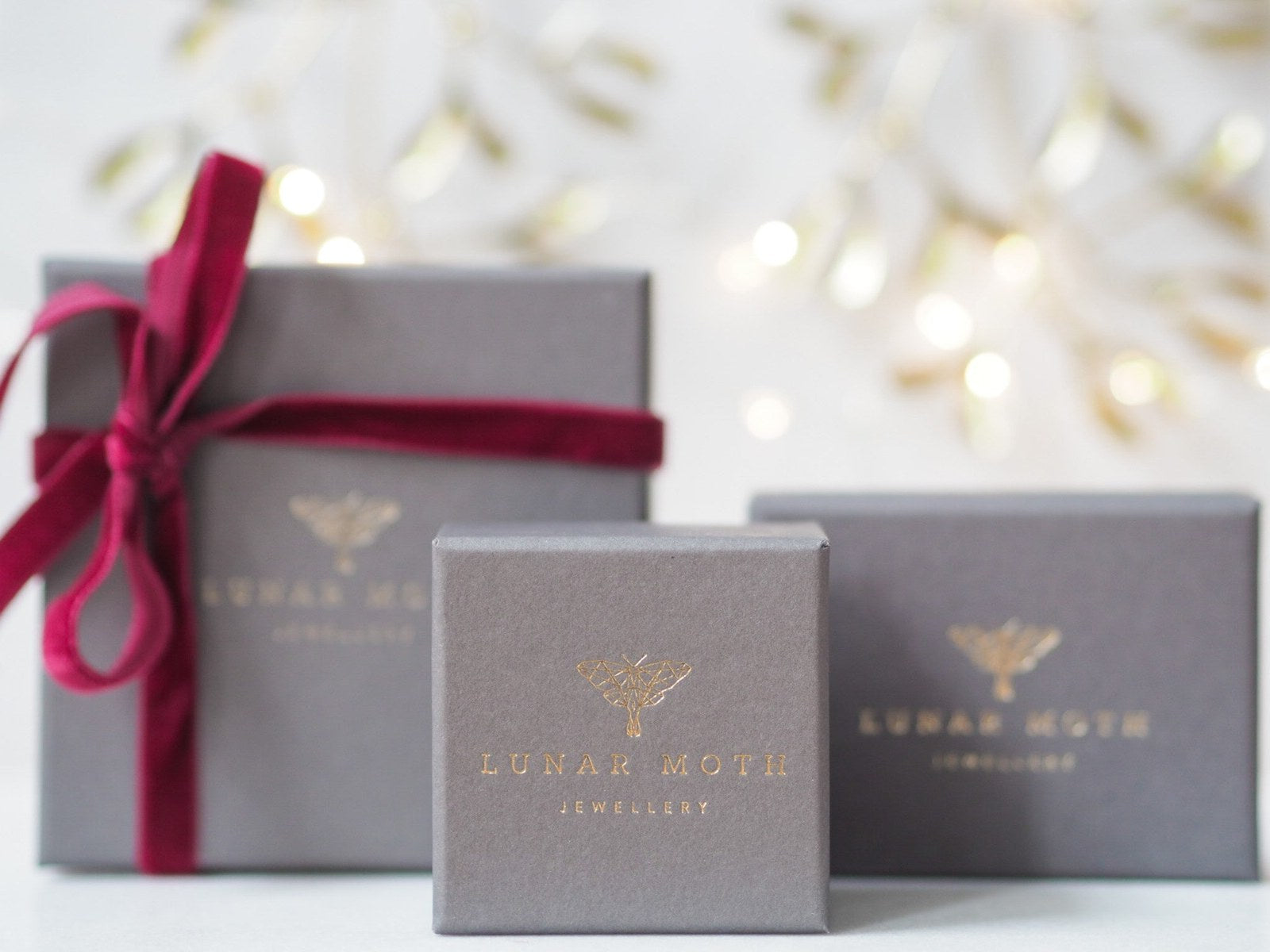 Bar Sterling Silver Necklace
Enhance your style with our sleek and stylish Bar Sterling Silver Necklace, a perfect accessory to complete any look. The pendant features a minimalist and modern bar design that hangs gracefully on a delicate silver chain, adding a touch of elegance to your outfit. 
Crafted from high-quality Sterling Silver, known for its durability and timeless beauty. The 16" length of the chain is designed to rest comfortably on your neckline, making it ideal for everyday wear. The simplicity and versatility of this necklace make it a perfect addition to any jewellery collection. 
The minimalist bar pendant adds a touch of modern sophistication to your style. Its sleek design pairs well with both casual and formal attire, making it a versatile piece for various occasions. Wear it on its own for a minimalist look or layer it with other necklaces to create a stylish and personalised layered look. 
The elegance of this Sterling Silver Necklace makes it a perfect gift for yourself or a loved one who appreciates minimalist and chic jewellery. It's a timeless piece that can be worn for years to come, adding a touch of class to any style. 
Elevate your outfit with this sleek and stylish Bar Sterling Silver Necklace, and let it become a cherished piece in your jewellery collection. 
Details:
| | |
| --- | --- |
| Material: | Sterling Silver |
| Chain: | Trace |
| Chain Length: | 16" |
| Texture: | Smooth |
| Pendent Shape: | Bar |
| Pendent Size: | 40mm x 8mm |
Delighted!
I bought this for my adult daughter as a Christmas present, and she was delighted! It arrived beautifully packaged, so lovely that I rewrapped it in the same way to give it to her. It was exactly what she'd wanted and I haven't seen her without it on since Christmas Day! Thank you
Bar Sterling Silver Necklace
Delighted!
I bought this for my adult daughter as a Christmas present, and she was delighted! It arrived beautifully packaged, so lovely that I rewrapped it in the same way to give it to her. It was exactly what she'd wanted and I haven't seen her without it on since Christmas Day! Thank you