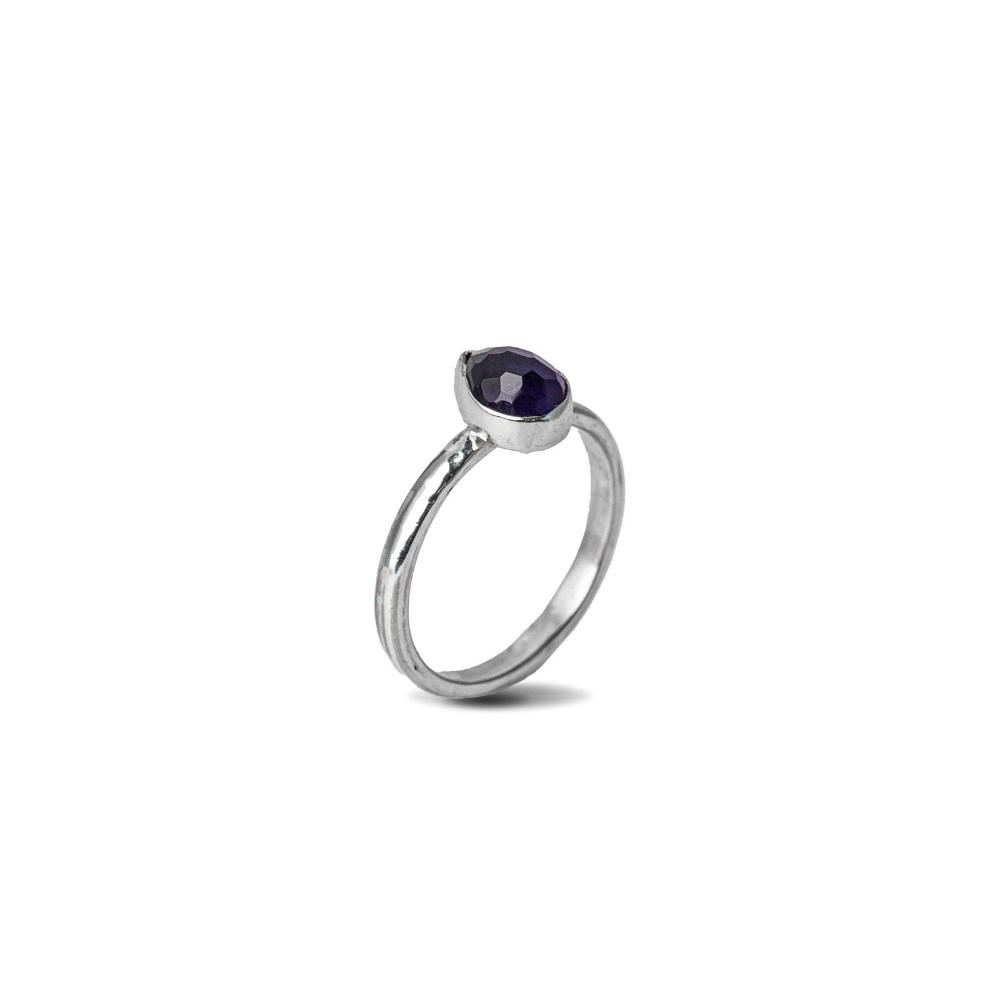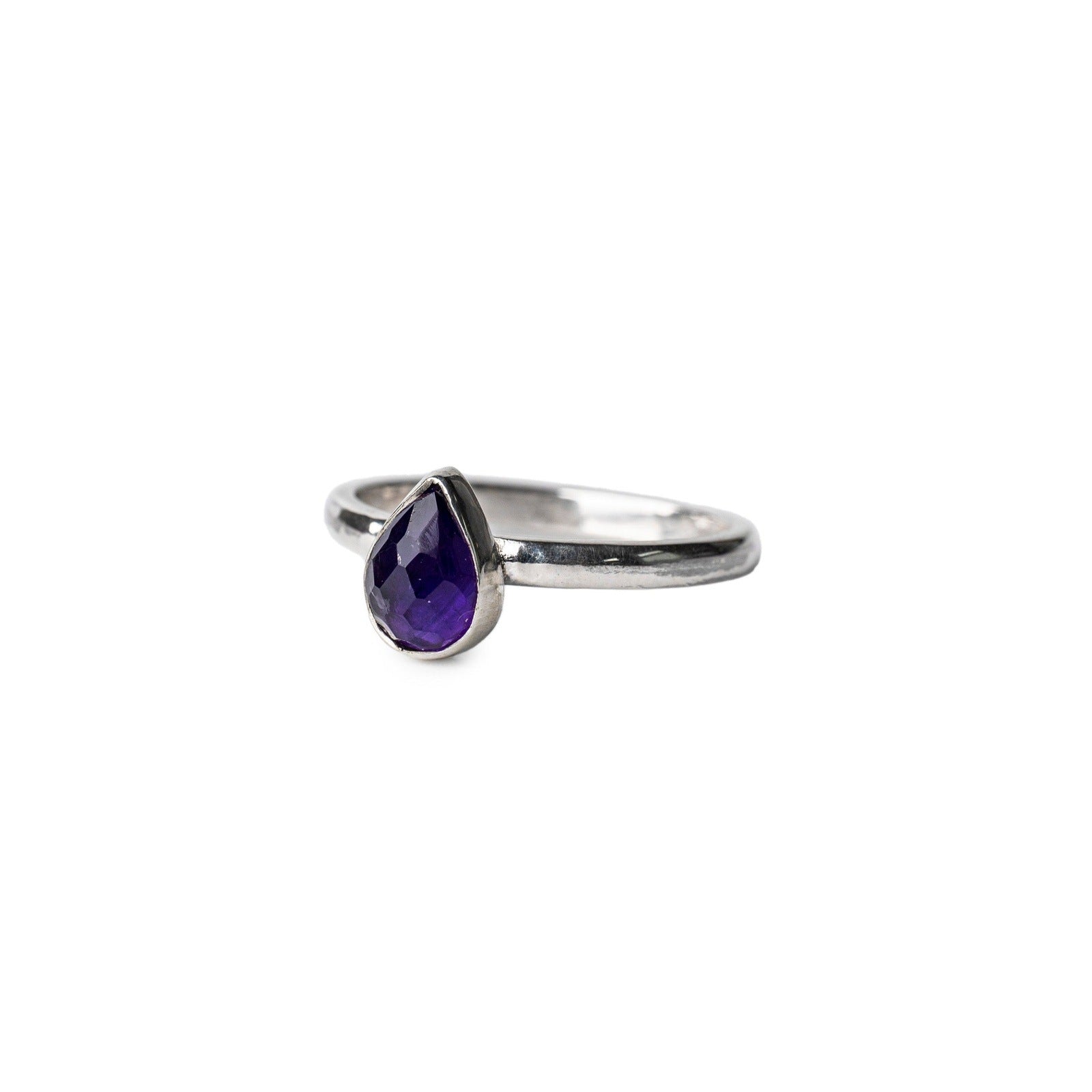 Handmade Amethyst Rosecut Pear Sterling Silver Ring
Introducing our elegant Amethyst Rosecut Pear Sterling Silver Ring, a delicate and stylish piece that can be worn solo or stacked with other rings for a personalised and fashionable look.
Meticulously crafted from high-quality Sterling Silver, this ring showcases both durability and beauty. The stunning Amethyst gemstone takes centre stage, expertly cut into a captivating Rosecut finish, which enhances its natural brilliance and sparkle. The pear shape adds a touch of elegance and sophistication to the design.
Amethyst, derived from the Greek word 'Amethustos' meaning 'Sober,' holds a symbolic meaning of tranquillity, calmness, and spiritual grounding. Known for its soothing properties, this gemstone is believed to promote a sense of inner peace and balance for its wearer.
This dainty and elegant ring can be worn alone to make a subtle statement or stacked with other rings to create a unique and personalised style. Its versatility makes it suitable for any occasion, whether it's a casual outing or a special event.
Indulge in the serene beauty of our Amethyst Rosecut Pear Sterling Silver Ring and let it be a reflection of your inner tranquillity. Wear it as a reminder to find calmness and balance amidst the busyness of life. With its timeless design and meaningful symbolism, this ring is a perfect addition to your jewellery collection.
Elevate your style and express your individuality with our exquisite Amethyst Rosecut Pear Sterling Silver Ring. Let its beauty and tranquillity enhance your everyday look and bring a sense of serenity to your life.
Details:
Material: Sterling Silver

 

Birthstone: February

 

Texture: Smooth

 

 

Band Width: 2mm Court Shape

 

 

Gem Size: 8mm x 6mm

 

 

Gem Shape: Pear Rosecut Finish

 

 
Each Ring is Handmade in our dedicated workshop, please allow for slight variations to the image shown.
Each Ring is made to order, please allow 3-5 working days before dispatch.
Handmade Amethyst Rosecut Pear Sterling Silver Ring