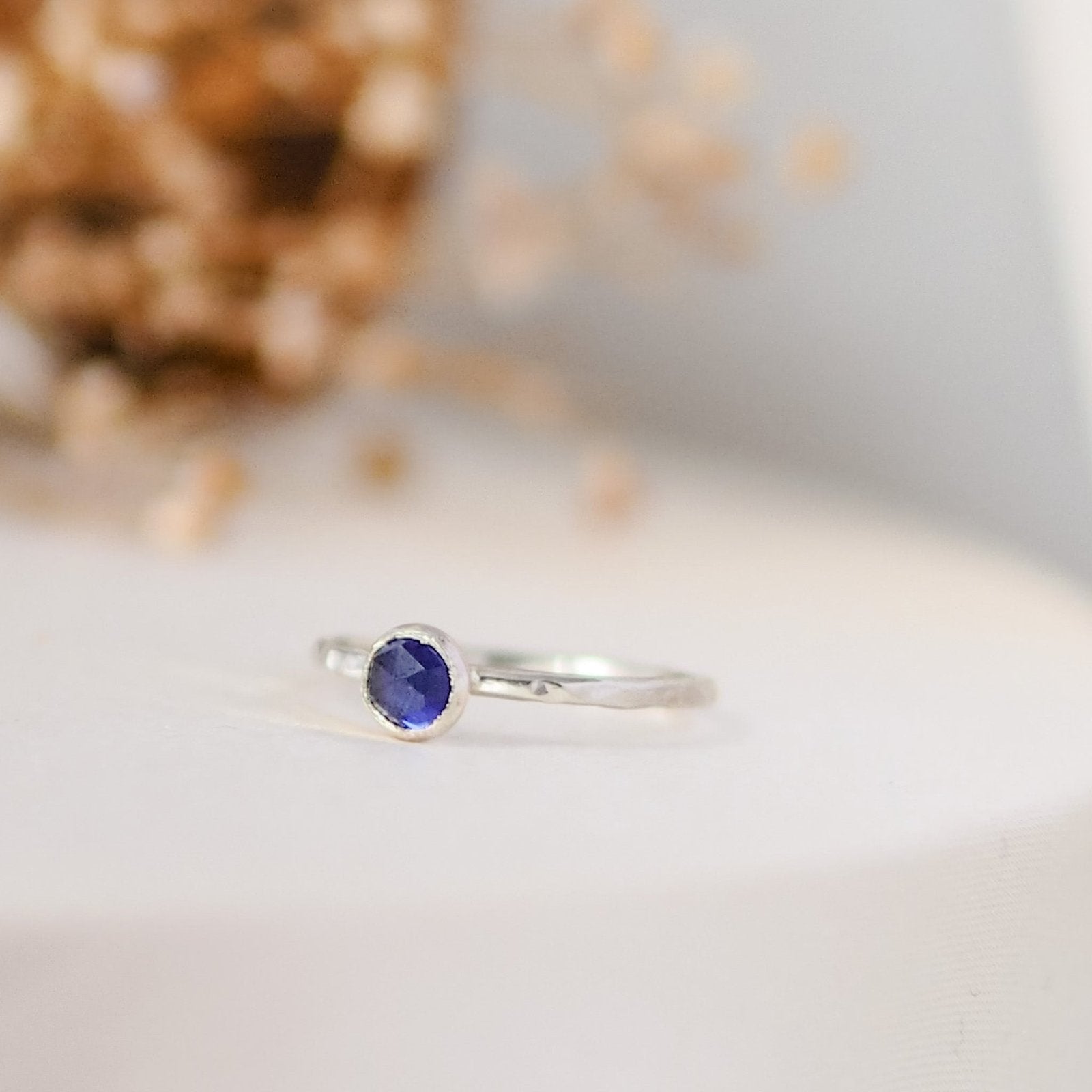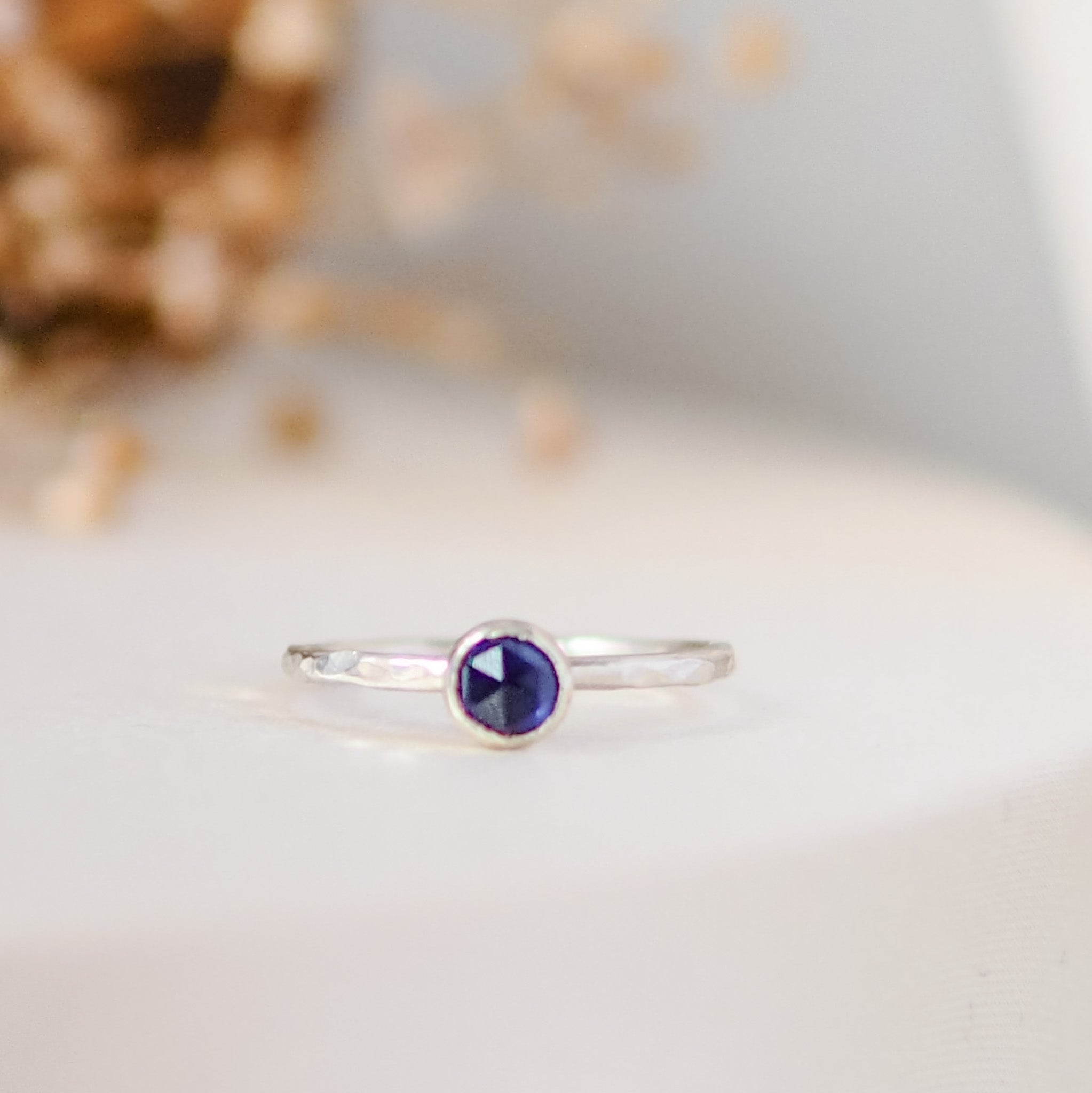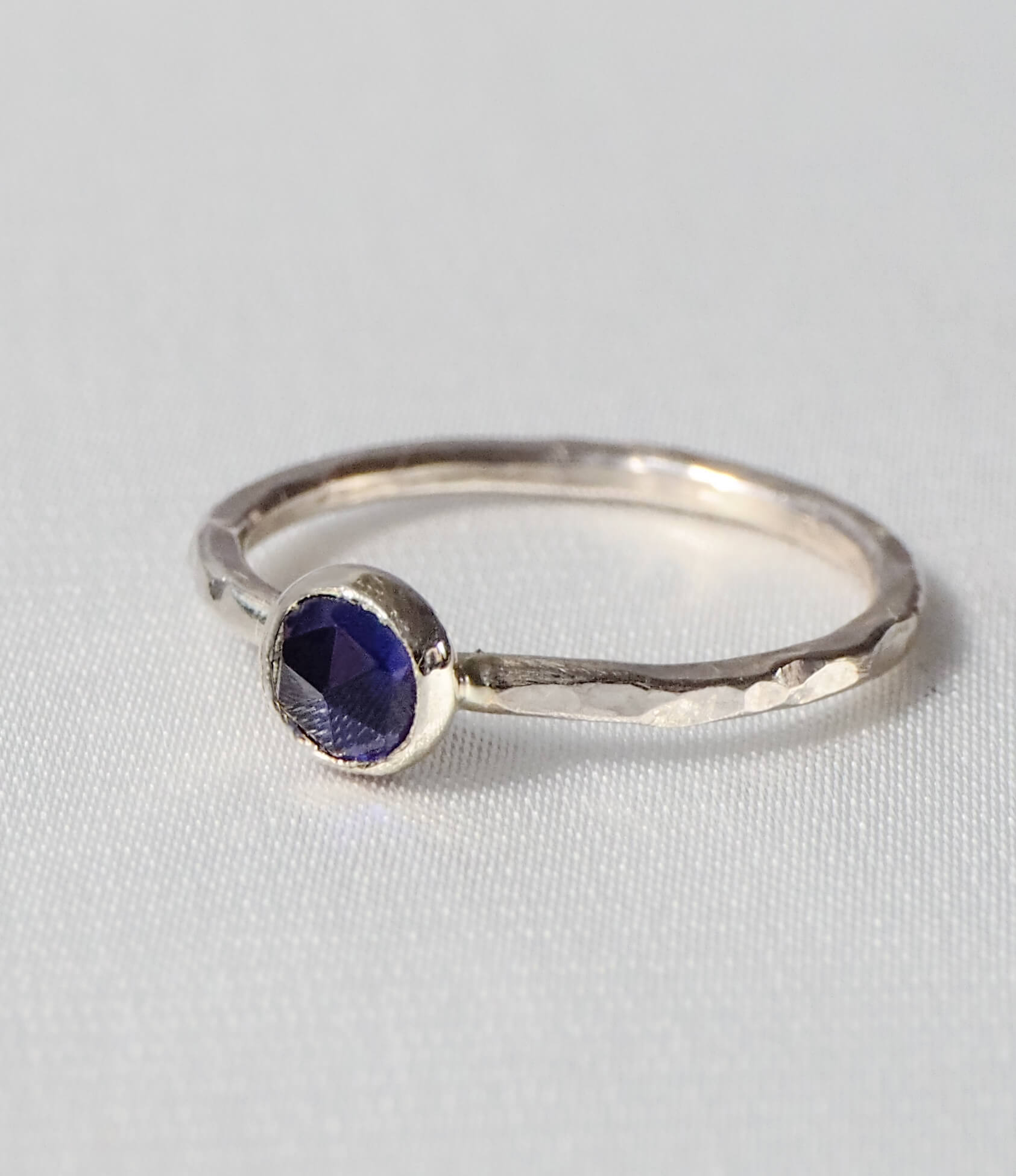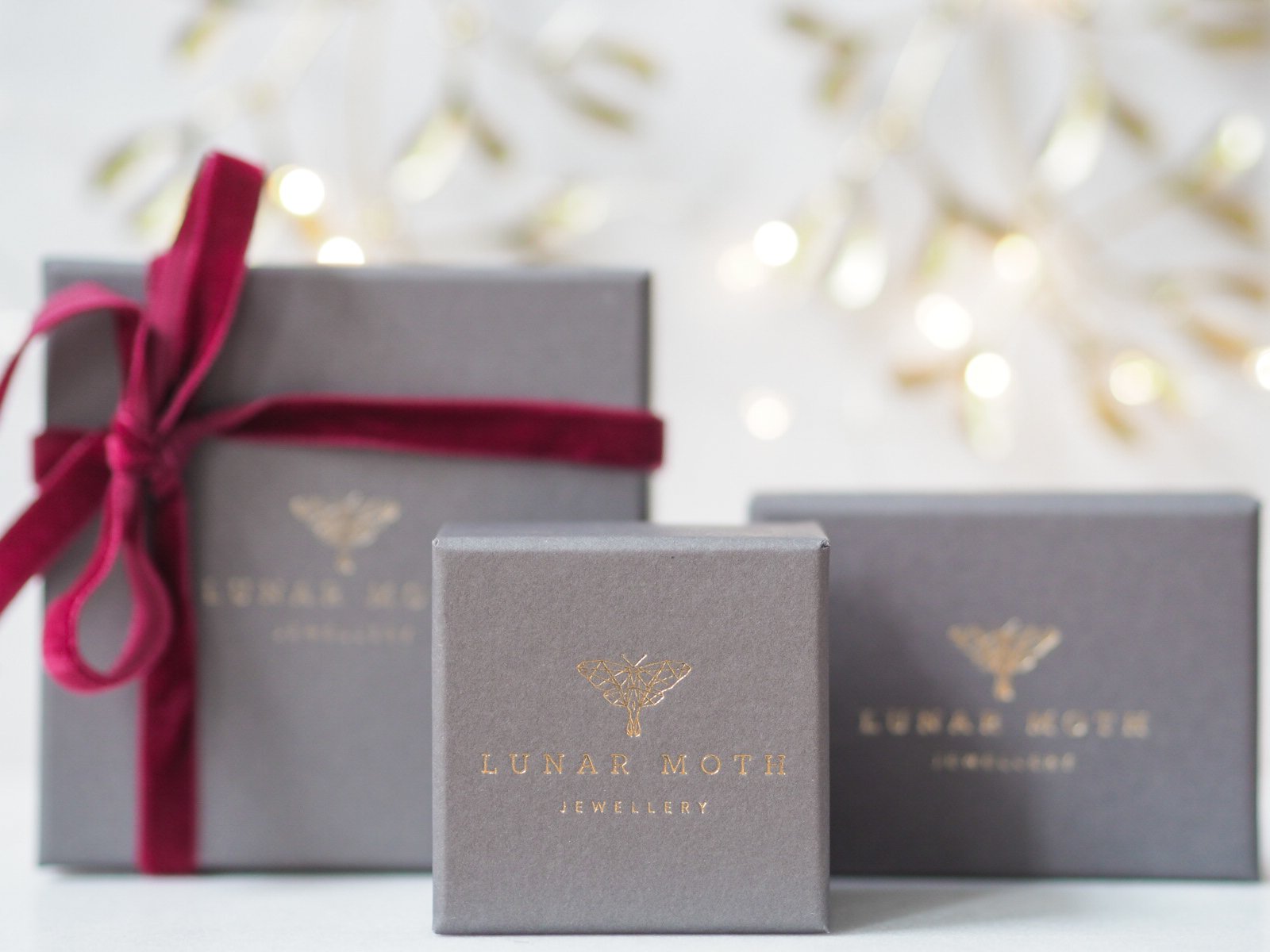 Handmade Iolite Rosecut Hammered Sterling Silver Stacking Ring
Introducing our enchanting Iolite Rosecut Hammered Sterling Silver Stacking Ring, a delicate and captivating piece that holds deep symbolism and mystical qualities. Crafted with care, this dainty stacking ring features a hammered effect band that adds texture and character to the design.
Iolite, named after the Greek word "ios" meaning violet, embodies the essence of clarity and vision. This gemstone has long been associated with aiding navigation and finding one's way home. It was believed to guide lost sailors back to safety, making it a talisman for seafaring men.
Our Iolite Rosecut Stacking Ring showcases the expert craftsmanship of our artisans. The gemstone is meticulously cut in a stunning Rosecut finish, maximising its brilliance and enhancing its captivating violet hue. The stone is then set by hand using traditional stone setting methods in Sterling Silver, ensuring durability and quality.
The Rosecut finish adds an extra touch of sparkle to this statement ring, reflecting light from every angle and drawing attention to its alluring beauty. Its versatile design allows you to wear it solo, making a subtle yet impactful statement, or stack it with other rings to create your own unique style.
Embrace the metaphysical beliefs and mystical properties of Iolite as you wear this exquisite ring. Let it serve as a reminder of clarity, guidance, and finding your true path in life. Whether you're navigating through challenges or seeking inspiration, let our Iolite Rosecut Hammered Stacking Ring be your faithful companion on your journey.
Create your personal style and adorn yourself with the elegance of our Iolite Rosecut Hammered Sterling Silver Stacking Ring. Let its enchanting beauty and meaningful symbolism inspire you to find your own path and navigate life's adventures with grace and clarity.
Details:
| | |
| --- | --- |
| Material: | Sterling Silver |
| Birthstone: | September |
| Texture: | Hammered |
| Band Width: | 1.5mm |
| Gem Size: | 5mm |
| Gem Shape: | Round Rosecut Finish |
Handmade Iolite Rosecut Hammered Sterling Silver Stacking Ring