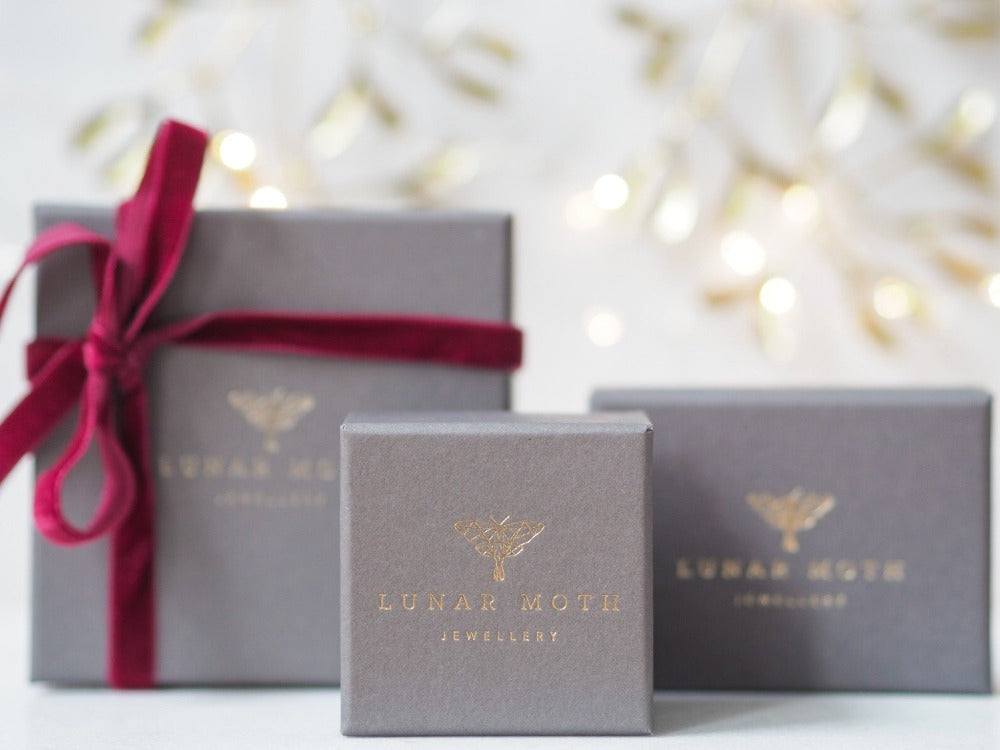 Sterling Silver Heart Earrings
Welcome to Lunar Moth Jewellery, where we present our enchanting Heart Sterling Silver Earrings—a true testament to the art of handcrafted jewellery. Delight in the seamless blend of effortless chic and playful elegance, carefully curated to elevate your style with every wear.

Crafted with meticulous precision, these heart-shaped earrings are lovingly made from high-quality sterling silver, ensuring durability and an enduring shine that will captivate hearts. The lightweight design allows for all-day comfort, granting you the freedom to express your unique style without any compromise.

Discover the versatility of these heart earrings, offering you an array of styling possibilities. Wear them as a singular statement piece, letting the simplicity and enchantment of their heart design shine through. For a personalised touch, consider pairing them with other earrings from our collection to create a captivating and layered look, adding an extra sparkle to your ear stack that is truly one-of-a-kind.

Embrace the charm of our Heart Sterling Silver Earrings for every occasion, from casual outings to unforgettable events. Their timeless appeal ensures they remain a cherished and relevant piece in your jewellery collection, a symbol of love and joy that never goes out of style.

Browse our online shop and discover an array of stunning silver jewellery, including the heart collection, featuring exquisite pieces that exude beauty and sophistication. Fall in love with the artistry of our handcrafted sterling silver earrings, as we proudly offer them to you during our sale.

Indulge in the enchantment of Lunar Moth Jewellery's Heart Sterling Silver Earrings, where each piece is a reflection of our passion for crafting jewellery that resonates with the hearts of our cherished customers.
Details:
| | |
| --- | --- |
| Material: | Sterling Silver |
| Texture: | Smooth |
| Shape: | Heart |
| Size: | 5mm x 4mm |
Sterling Silver Heart Earrings