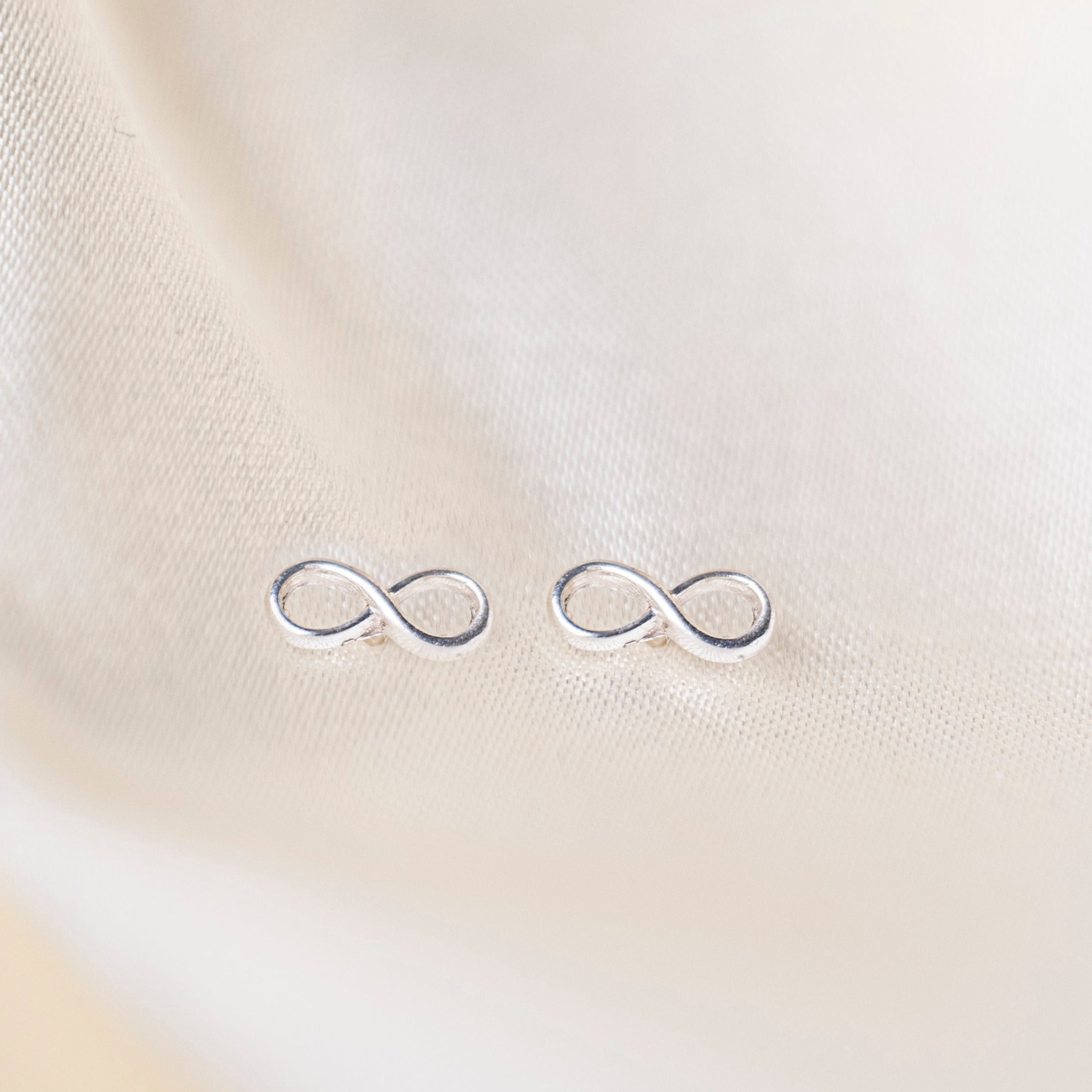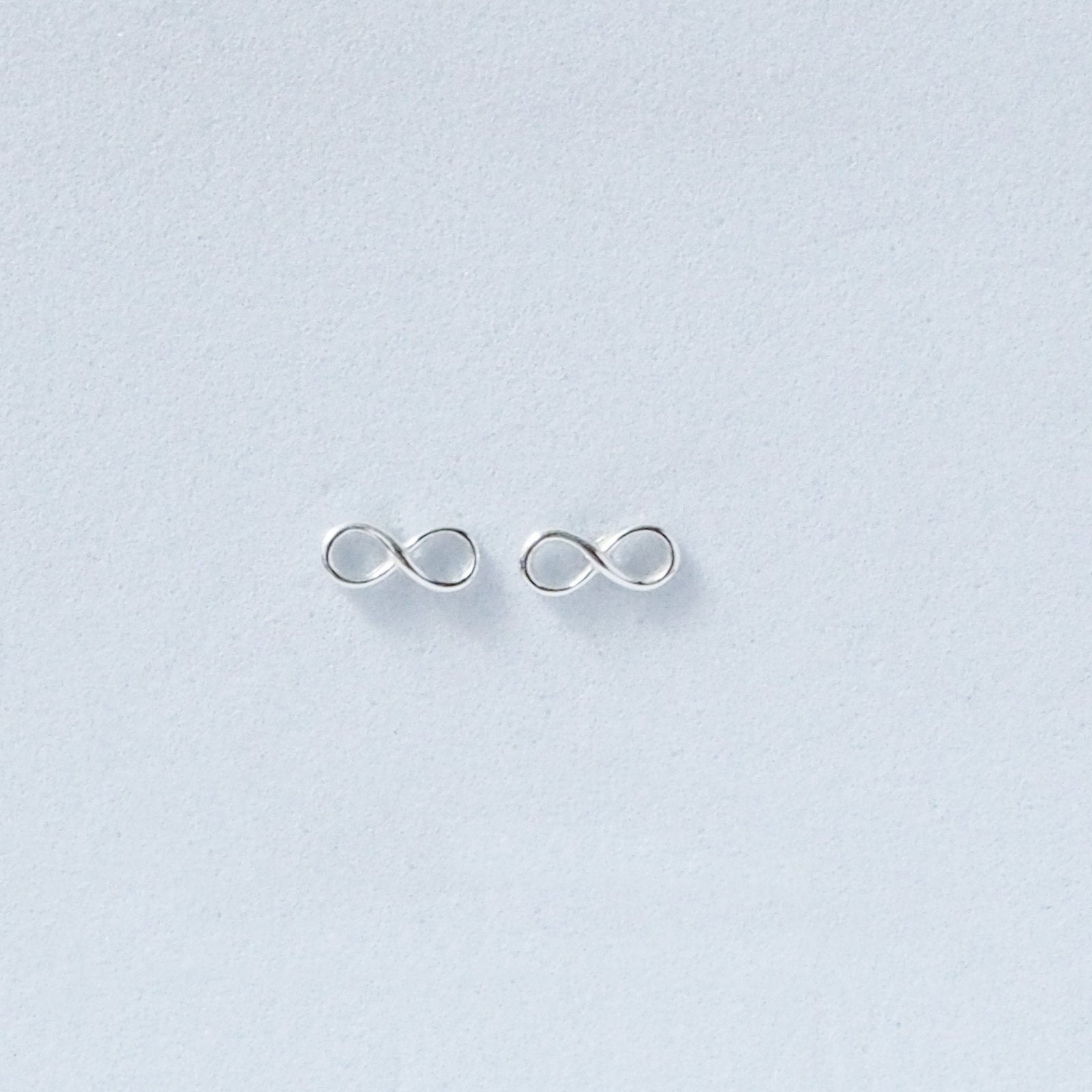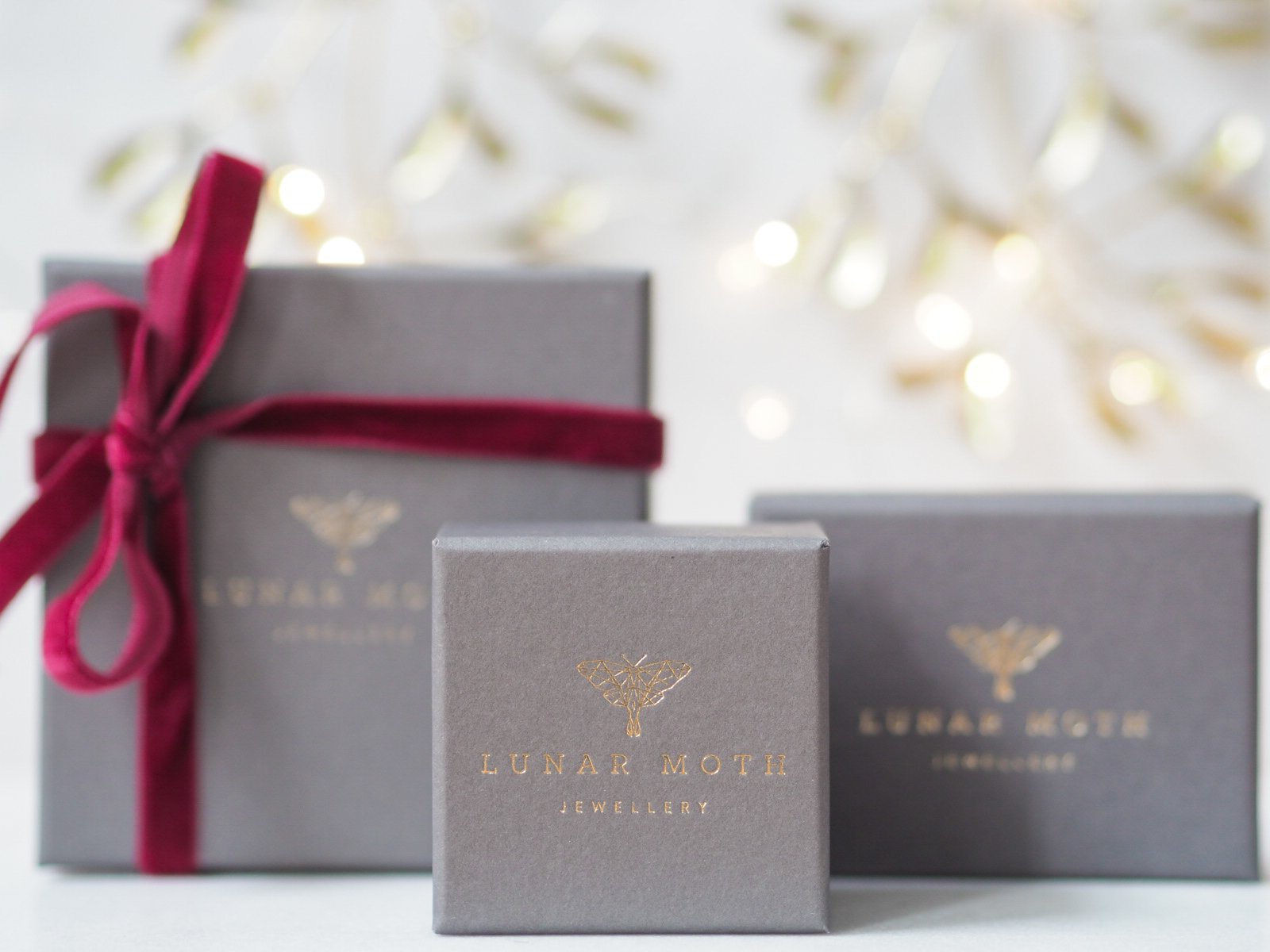 Sterling Silver Infinity Stud Earrings
Discover the timeless allure of our meticulously handcrafted Sterling Silver Infinity Stud Earrings a captivating symbol of eternity and everlasting love. These earrings, designed with utmost care and passion, embody the essence of Lunar Moth Jewellery's commitment to British craftsmanship and sustainability, using only the finest quality materials, including recycled sterling silver.

Each pair of our Infinity Stud Earrings narrates a story of elegance and meaning, making them an indispensable addition to any woman's jewellery collection. Delicately fashioned to be lightweight and comfortable, these earrings radiate a sense of effortless charm, enhancing your style with every wear.

Embrace the versatility of our Infinity Stud Earrings as they seamlessly complement any outfit, whether you choose to wear them individually for a refined statement or combine them with other earrings from our collection to add an extra touch of sparkle and personality. Their sterling silver brilliance exudes a radiant aura that captivates attention on any occasion.

As you explore our collection, you'll find that our commitment to using sustainable materials resonates in each piece we create. The personalised touch and attention to detail imbue our earrings with a distinct character, making them the perfect gifts for the remarkable women in your life.

Discover Lunar Moth Jewellery's online shop, where the infinity design reigns supreme among our exquisite selection of sterling silver accessories. Join us in celebrating the spirit of eternity and love with our handcrafted Infinity Stud Earrings—an enduring testament to the beauty of handmade jewellery.  

Details:
| | |
| --- | --- |
| Material: | Sterling Silver |
| Texture: | Smooth |
| Shape: | Infinity |
| Size: | 4mm x 8mm |
Sterling Silver Infinity Stud Earrings