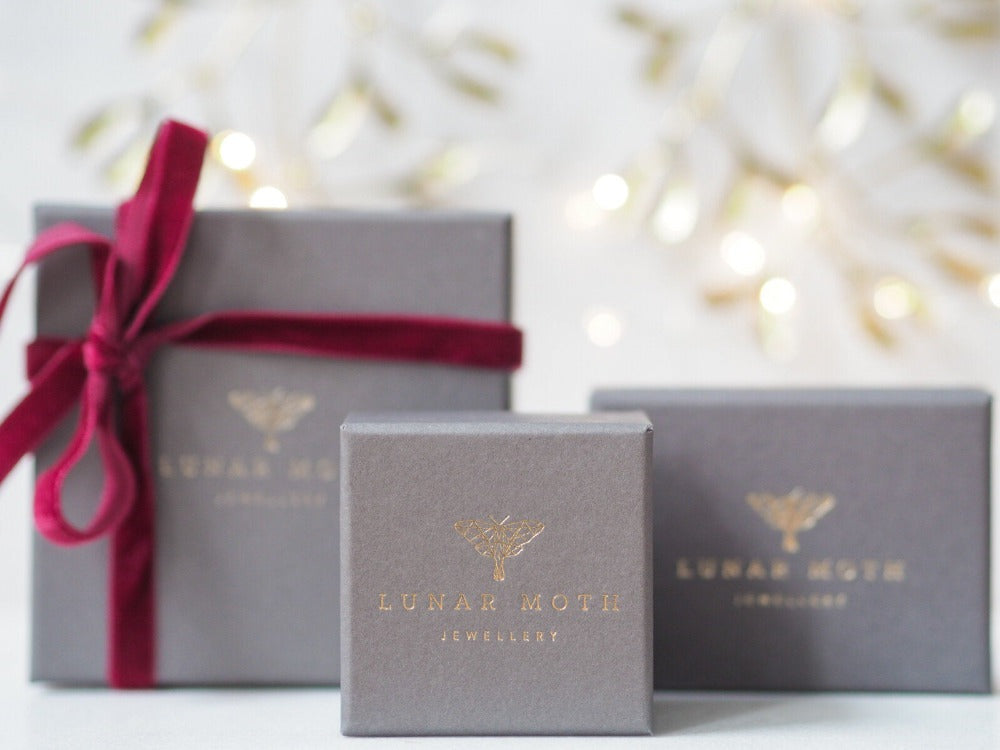 Handmade Lapis Lazuli Rosecut Sterling Silver Statement Ring
£110.00 GBP
Limited jewellery piece
off
Introducing our majestic Lapis Lazuli Rosecut Sterling Silver Statement Ring, a true symbol of royalty, honour, truth, and wisdom. Crafted with utmost precision, this exquisite piece features a mesmerising Lapis Lazuli gemstone expertly cut in a stunning Rosecut finish. Meticulously set by hand using traditional stone setting methods, this ring showcases the artistry and craftsmanship that go into creating a truly remarkable piece of jewellery.
The deep blue hues of Lapis Lazuli evoke a sense of regality and nobility, while its golden flecks add a touch of luxury. As a gemstone associated with wisdom and truth, wearing this ring serves as a constant reminder of your own inner strength and the values you hold dear.
The Rosecut finish lends an extra sparkle and brilliance to this already captivating ring. Each facet catches and reflects light, creating a mesmerising dance of radiance that will draw attention and admiration wherever you go.
Whether you choose to wear this ring solo, allowing it to make a bold statement on its own, or stack it with other rings to create a personalised style, it effortlessly complements any ensemble. With its timeless elegance and profound symbolism, this Lapis Lazuli Statement Ring becomes a cherished piece in your collection, reflecting your unique personality and sophisticated taste.
Indulge in the allure of our Lapis Lazuli Rosecut Sterling Silver Statement Ring, and embrace the qualities of royalty, honor, truth, and wisdom that it embodies. Let it become a cherished symbol of your inner strength and an expression of your individual style, inspiring awe and admiration with every wear.
Details:
| | |
| --- | --- |
| Material: |  Sterling Silver |
| Birthstone: |  September |
| Texture: | Smooth |
| Band Width: | 2mm Court Shape |
| Gem Size: | Approx. 10mm x 9mm |
| Gem Shape: | Freeform, Rosecut Finish |
Each Ring is Handmade in our dedicated workshop, please allow for slight variations to the image shown.
Each Ring is made to order, please allow 3-5 working days before dispatch.
Handmade Lapis Lazuli Rosecut Sterling Silver Statement Ring