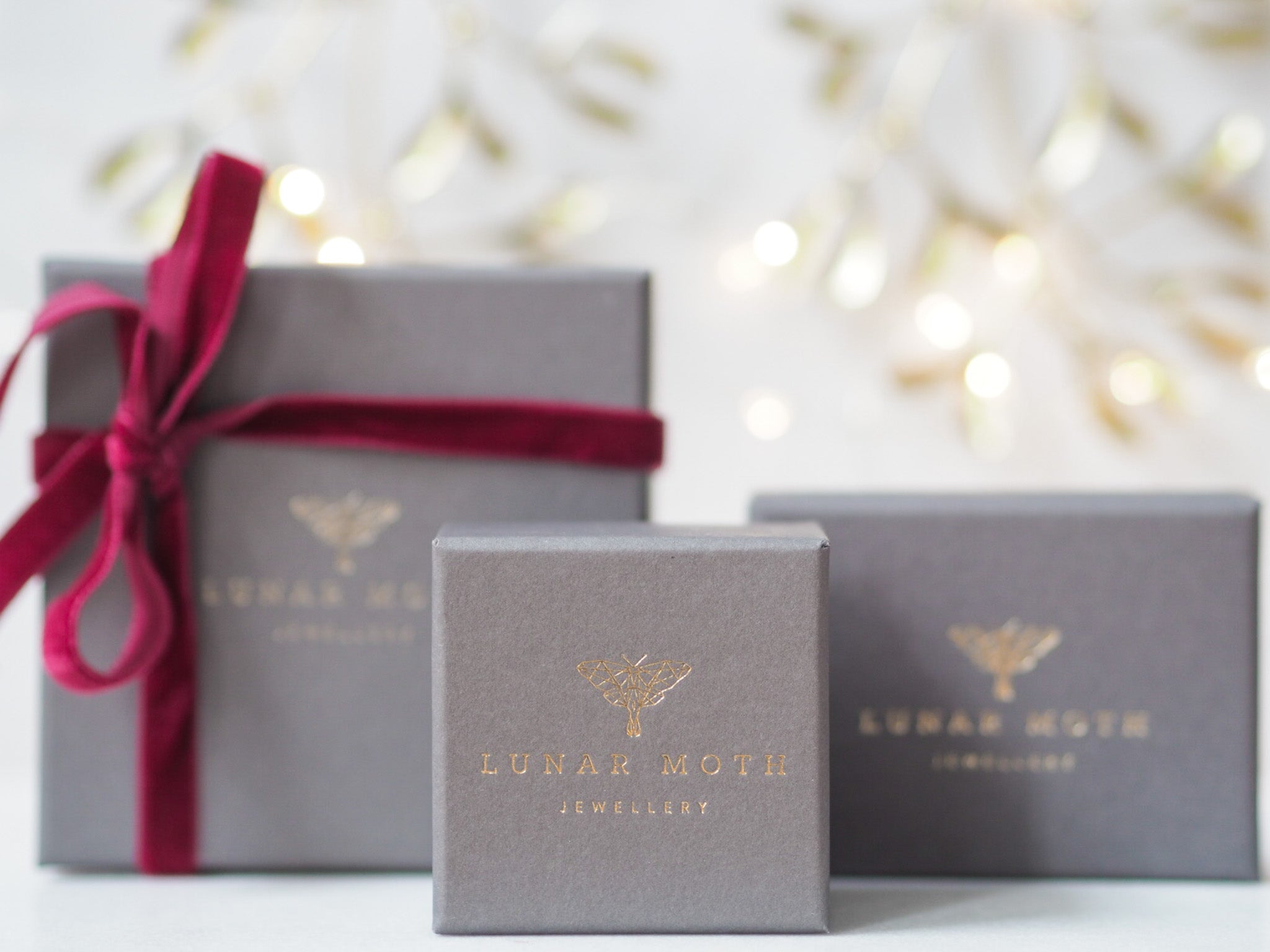 Bespoke Stacking Ring Set
£110.00 GBP
Limited jewellery piece
off
Moonstone Trio Sterling Silver Stacking Rings
Introducing our Moonstone Trio Sterling Silver Stacking Rings, a limited edition product that is exclusively made by Lunar Moth Jewellery. This beautiful set of stacking rings is handmade with sterling silver and features three different moonstone gems that are known to hold a high energy of feminine love and healing.

Unique Moonstone Jewellery
This moonstone ring set includes three rose-cut moonstone gems; Grey Moonstone, Moonstone, and Peach Moonstone, each measuring 5mm in size. The hammered texture of the silver band adds a unique touch of character and style to the rings. The beauty of moonstone is truly showcased in this set, with the gemstones reflecting a range of colours from the palest white to a stunning rainbow of iridescence.
Why Choose Lunar Moth Jewellery For Your Moonstone Ring?
As with all of our handmade moonstone
jewellery
, these stacking rings are crafted with care and attention to detail by our skilled artisans. We take pride in offering unique, high-quality pieces of
jewellery
that you won't find anywhere else. Add a touch of feminine energy to your
jewellery
collection today with our handmade moonstone stacking ring
Our Moonstone Trio Sterling Silver Stacking Rings make for the perfect gift for a loved one or a stunning addition to your own collection. These stacking rings can be worn together or separately, making them versatile and perfect for any occasion.
Bespoke Stacking Ring Set