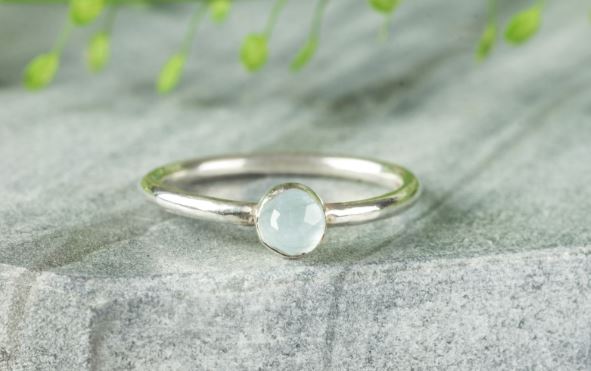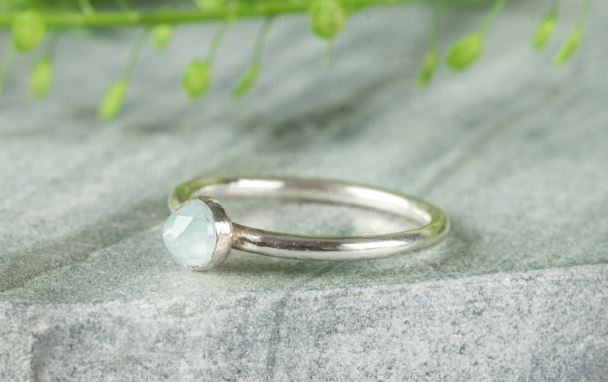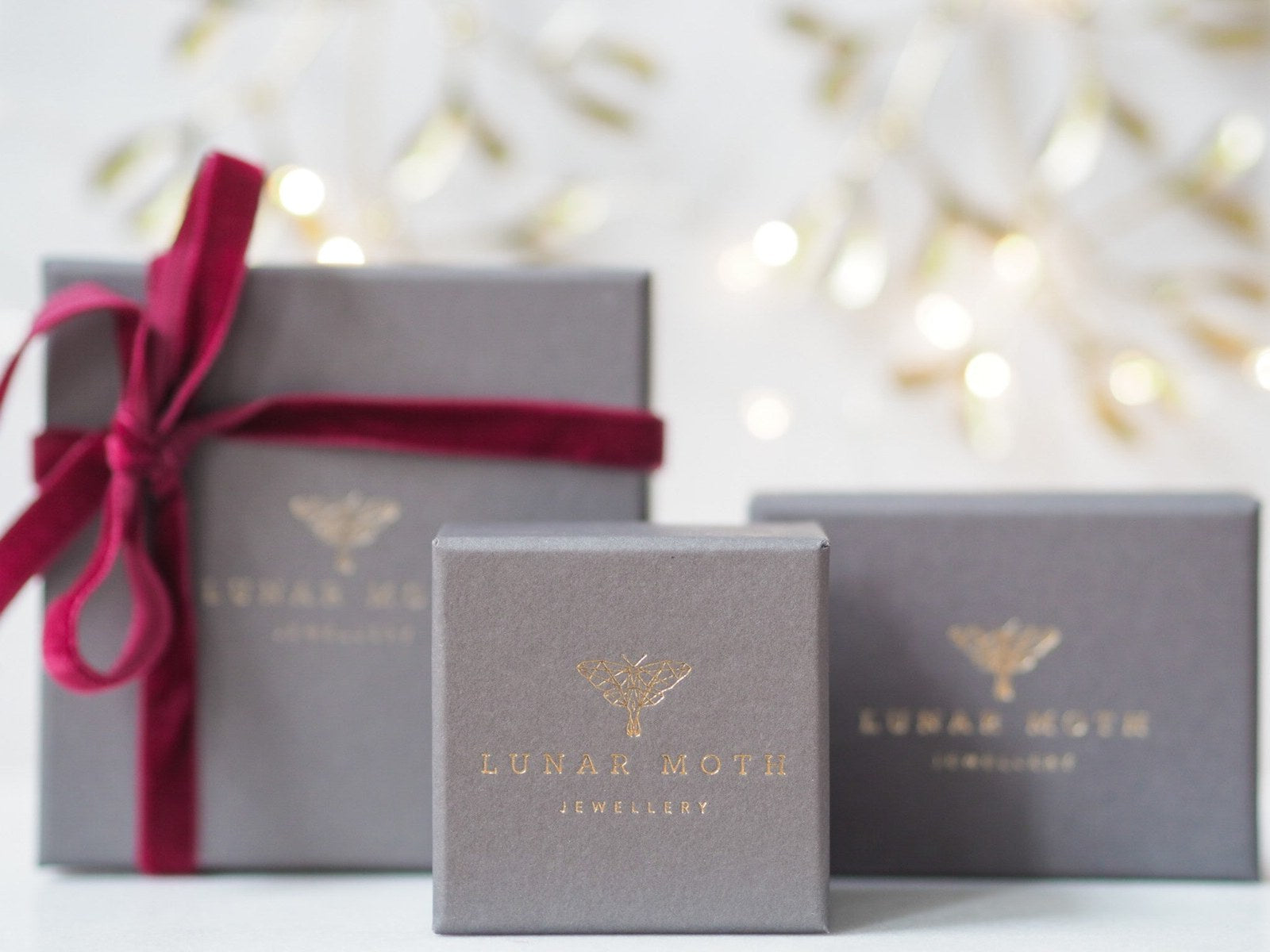 Handmade Aquamarine Rosecut Sterling Silver Stacking Ring
£55.00 GBP
Limited jewellery piece
off
Introducing our Aquamarine Rosecut Sterling Silver Stacking Ring, a mesmerising piece that captures the tranquil essence of the sea. Immerse yourself in the serene beauty of this exquisite ring.
The Aquamarine gemstone, renowned for its soothing blue hues, evokes the calming and refreshing qualities of water. Its name is derived from the Latin words "aqua," meaning water, and "marina," meaning the sea. Just like the gentle waves that lull you into a state of tranquillity, this gemstone carries the essence of serenity and peacefulness.
Crafted with expert precision, the Aquamarine gemstone is cut into a stunning Rosecut finish, enhancing its natural beauty and creating a captivating sparkle. Set by hand using traditional stone setting methods, the gemstone finds its place in a Sterling Silver band, adding a touch of elegance to this statement ring.
This versatile ring can be worn solo to make a stylish statement, or stacked with other rings to create a personalised and unique look. Whether you're seeking a symbol of tranquillity for yourself or looking for a meaningful gift, this Aquamarine Rosecut Sterling Silver Stacking Ring is the perfect choice.
Embrace the tranquil energy of the sea with this exquisite ring, reminding you to find moments of calm and serenity in your daily life. Let the Aquamarine gemstone guide you to a place of inner peace and inspire a sense of harmony. Elevate your personal style and create a look that reflects your individuality with our Aquamarine Rosecut Sterling Silver Stacking Ring.
Details:
| | |
| --- | --- |
| Material: | Sterling Silver |
| Birthstone: | March |
| Texture: | Smooth |
| Band Width: | Round 2mm |
| Gem Size: | 6mm |
| Gem Shape: | Round, Rosecut Finish |
Each Ring is Handmade in our dedicated workshop, please allow for slight variations to the image shown.
Each Ring is made to order, please allow 3-5 working days before dispatch.
Handmade Aquamarine Rosecut Sterling Silver Stacking Ring