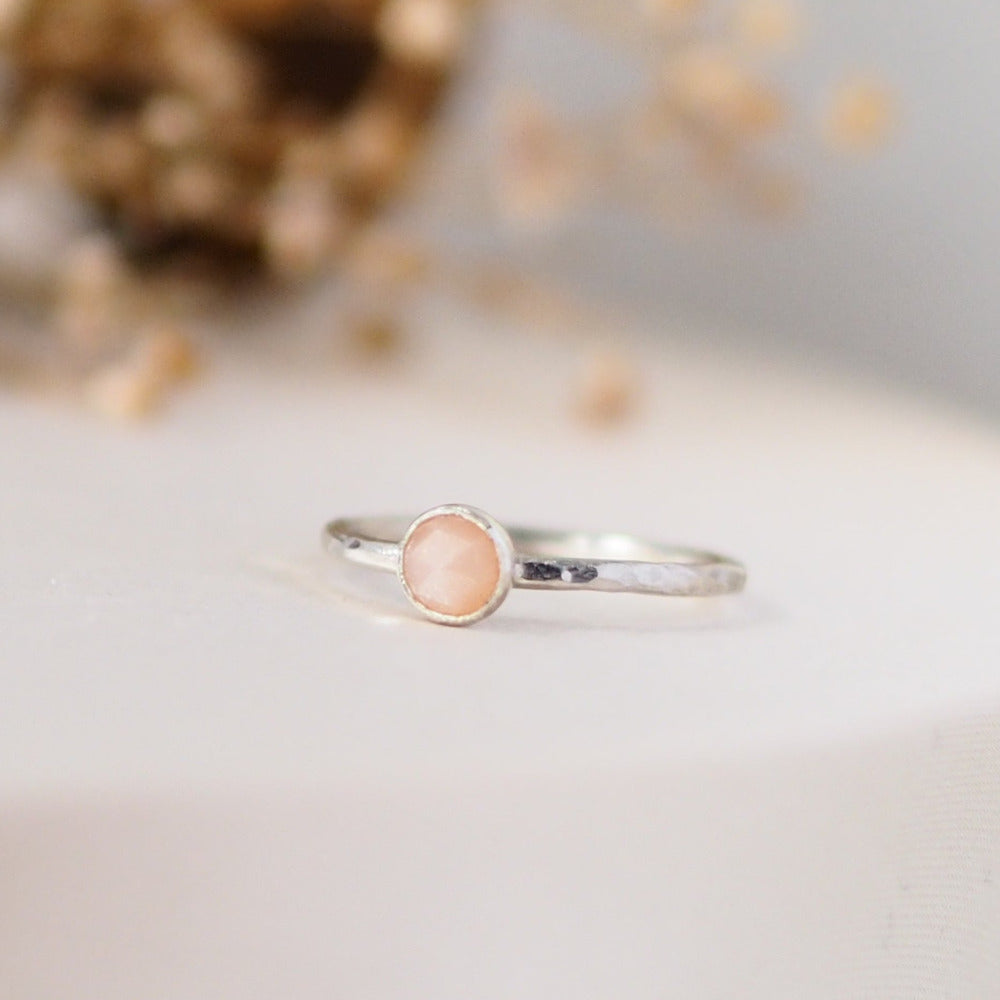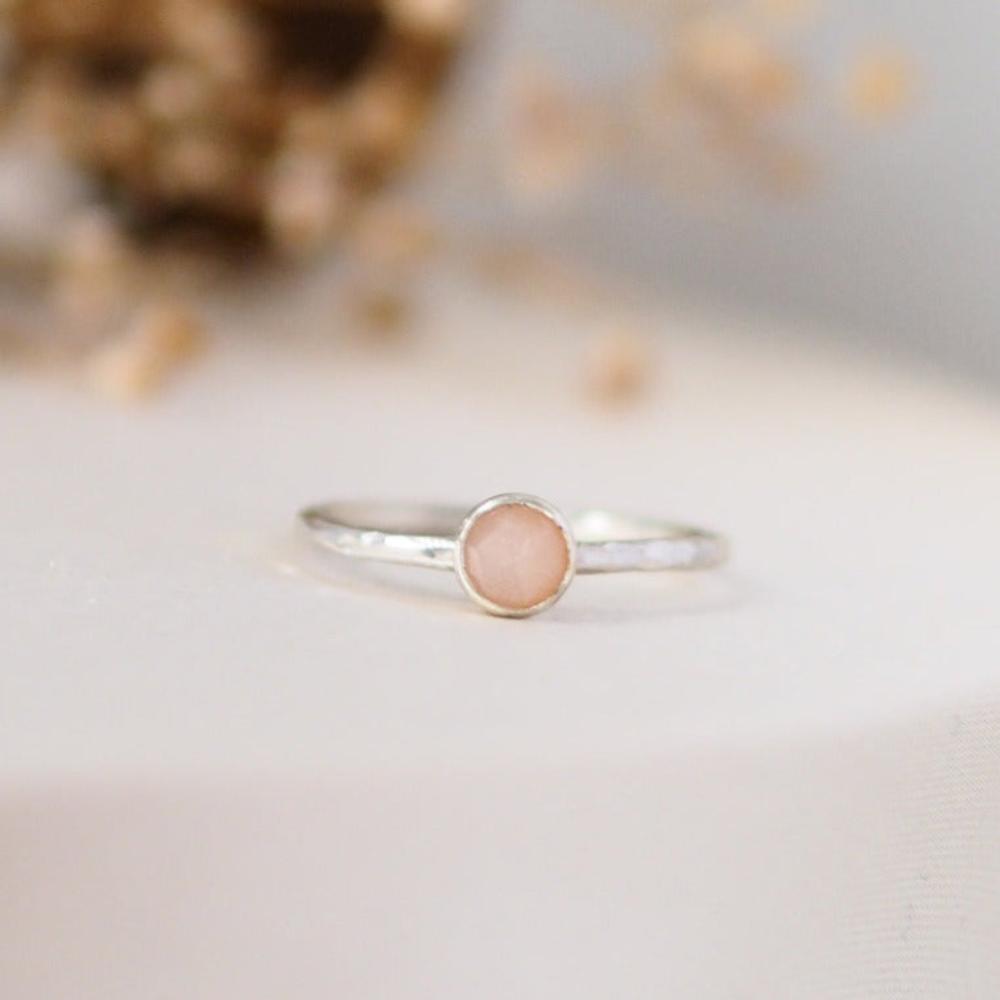 Handmade Peach Moonstone Rosecut Hammered Sterling Silver Stacking Ring
Introducing our ethereal Peach Moonstone Rosecut Hammered Sterling Silver Stacking Ring, a delicate and enchanting piece that embodies the mystical qualities associated with the Moon. Crafted with meticulous attention to detail, this dainty stacking ring features a hammered effect band, adding a touch of texture and uniqueness to its design.
Peach Moonstone is synonymous with the Moon itself, symbolizing a range of virtues including good fortune, love, magic, protection, and wealth. Its soft, peachy hues evoke a sense of tranquillity and gentle energy, making it a beloved gemstone for those seeking emotional balance and inner peace.
Our Peach Moonstone Rosecut Stacking Ring is expertly crafted by our skilled artisans. The gemstone is meticulously cut in a stunning Rosecut finish, which enhances its natural beauty and allows the stone to radiate a captivating sparkle. It is then carefully set by hand using traditional stone setting methods in Sterling Silver, ensuring both durability and elegance.
The Rosecut finish adds an extra touch of brilliance to this statement ring, catching the light from every angle and mesmerising the beholder. Its dainty size and versatile design allow you to wear it solo, making a subtle yet meaningful statement, or stack it with other rings to create a personalised style that reflects your unique personality.
Embrace the mystical properties and symbolic significance of Peach Moonstone as you adorn yourself with this exquisite ring. Let it serve as a reminder of the moon's enchanting energy, bringing you luck, love, and protection on your journey.
Express your individuality and create your personal style with our Peach Moonstone Rosecut Hammered Sterling Silver Stacking Ring. Let its ethereal beauty and symbolic meaning inspire you to embrace the magic and grace that resides within you.
Details:
| | |
| --- | --- |
| Material: | Sterling Silver |
| Birthstone: | June |
| Texture: | Hammered |
| Band Width: | 1.5mm |
| Gem Size: | 5mm |
| Gem Shape: | Round Rosecut Finish |
Each Ring is Handmade in our dedicated workshop, please allow for slight variations to the image shown.
Each Ring is made to order, please allow 3-5 working days before dispatch.
Handmade Peach Moonstone Rosecut Hammered Sterling Silver Stacking Ring